Well hello friends!
I haven't shared a recipe in awhile, and this one is really good and perfect for summer, so it had to be shared. I don't know about y'all, but Garrett and I LOVE lemon flavored desserts. They are the perfect amount of sweetness paired with a tangy citrus flavor, and they scream summer.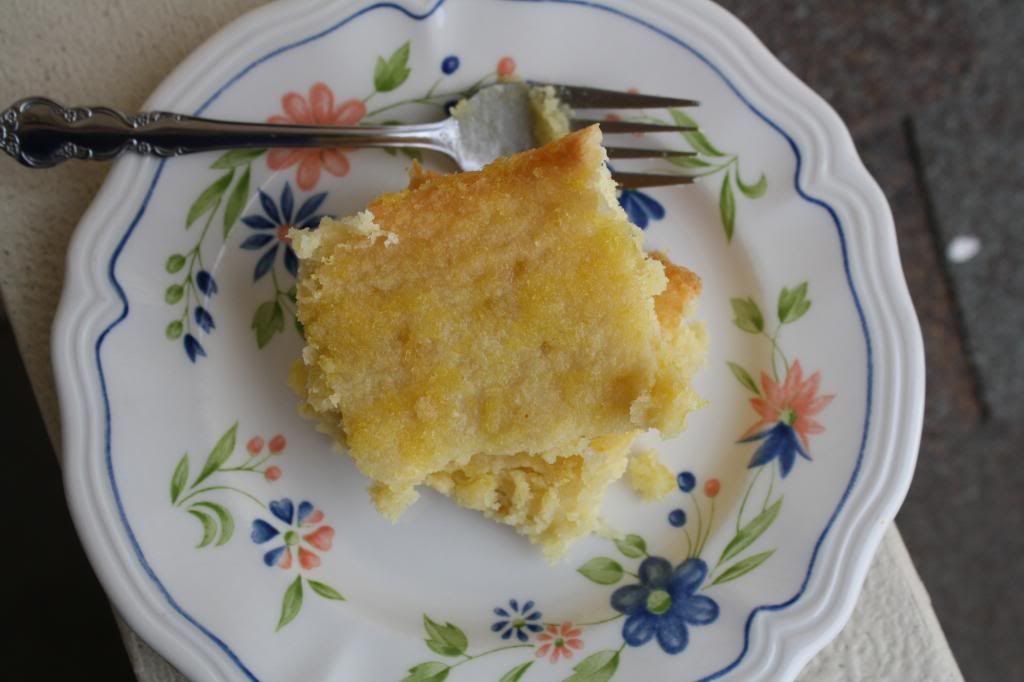 Despite the fact that these are called Lemon "Brownies", there is no chocolate in them, brownie just refers to the texture. Which is incredible.
What you need:
(for the brownies)
3/4 Cup Flour
3/4 Sugar
1/4 Teaspoon Salt
1/2 Cup Butter (1 stick), softened
2 Eggs
2 Tablespoons Lemon Zest
2 Tablespoons Lemon Juice, freshly squeezed
(for the lemon glaze)
1 Cup Powdered Sugar (or to taste)
4 tablespoons Lemon Juice, fresh
8 Teaspoons Lemon Zest
What to do:
1. Preheat oven to 350. Grease an 8x8 pan, set aside.
2. Zest and juice 3 lemons, set aside.
3. Beat together the flour, sugar, salt, and butter until well mixed.
4. Add in the eggs, lemon juice and zest (2 Tablespoons each). Beat for several minutes until you have a creamy, smooth texture.
5. Pour into baking dish and bake for 23 to 25 minutes or until the edges just start to turn golden and a toothpick inserted in the middle is dry. Do not over bake, these will get dry.
6. Allow brownies to cool completely before adding the glaze.
To make the glaze:
Mix powdered sugar, lemon zest, and juice. Spread half over the brownies, let set. Pour the remaining glaze on the brownies, cut into bars, and enjoy!