I know, right!?
YUM!
This recipe had me at Oreo, as things usually do, but then I read stuffed cupcakes and knew I had to make them! They definitely live up to their name.
And you know what else? They are easy to make!
You will need:
1 Bag of Oreos
1/2 of an 8oz. block of Cream Cheese
Cake Mix of your choice (I used Duncan Hines French Vanilla)
Icing of your choice (I used Buttercream Whipped)
What you need to do:
Preheat oven to 350 degrees
1. First, make your Oreo truffles. You will want to use about 1/2 of a bag of Oreo's and crush them. You can use a food processor, a blender, or just put them in a bag and crush them as small as you can. Mix the crushed Oreo's with 1/2 of an 8oz block of cream cheese. Roll into 1 inch sized balls and place in the freezer while you prepare the cake mix. This helps them to maintain their form for baking.
2. Prepare cake mix as described on the box, but don't bake yet.
3. Line your cupcake pan with liners, and pour just enough cake batter in to cover the bottom of each liner. Now place an Oreo truffle in the middle of each cupcake and cover with cake batter. Bake at 350 for amount of time shown on the cake box. Let cool.
4. For the frosting I just crushed up more Oreo's and mixed them in with the icing. Frost your cupcakes and add an Oreo on top for garnish!
Original recipe here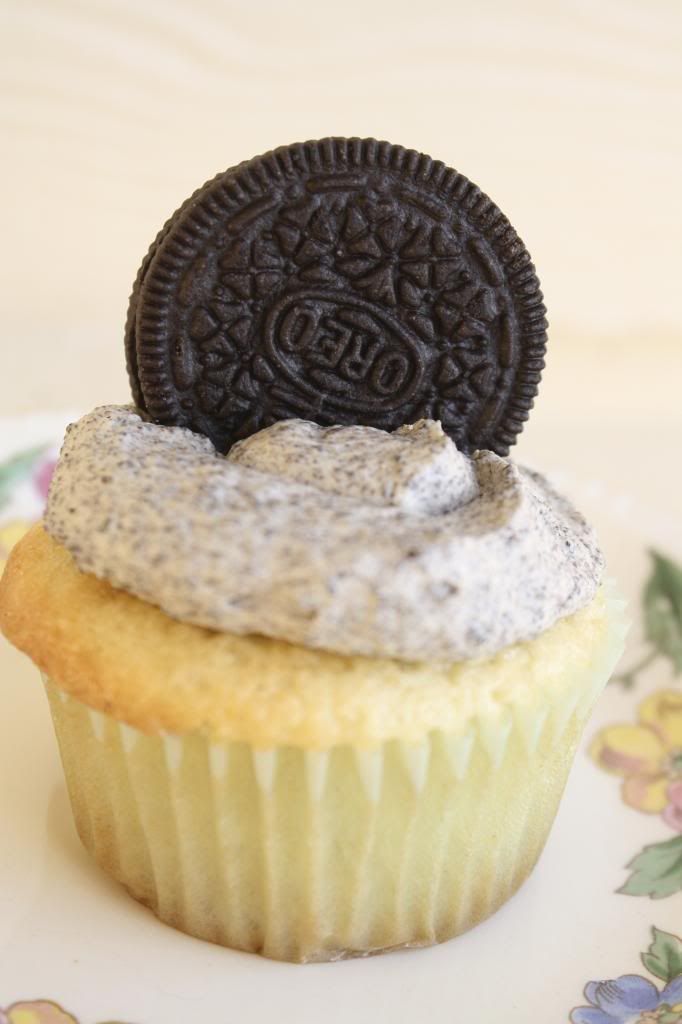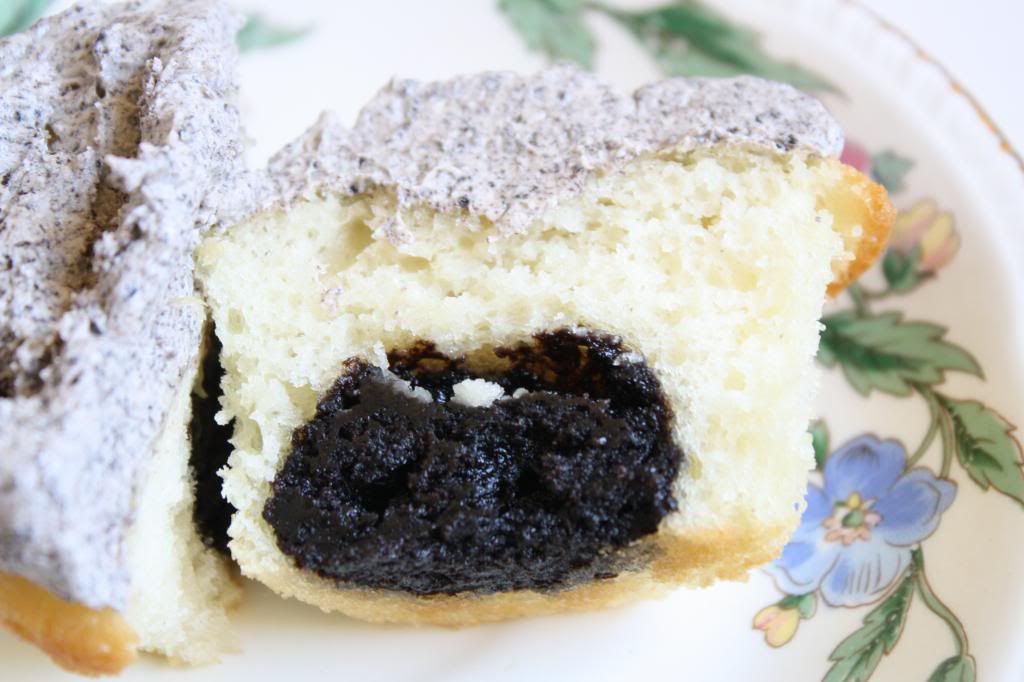 Happy cupcake eating, friends!