Here come the France recaps and I am so excited about them!
Even though I have a feeling they may make me a little sad. Especially since I have to go to work as soon as I am done with this post. Dumb. One shouldn't have to go to work after looking at vacation pictures, that should be a law.

Soooo...here goes!
Saturday, August 16th
This is the day I have been looking forward to for awhile! Going to France day! Except one thing: I had to say goodbye to Garrett for 10 whole days which sucked. I felt guilty going on vacation while he stayed back to work, but who's going to turn down a trip to France? Not this girl.
Packing the night before. Junior didn't want me to go. Or maybe he wanted to go with me?
Flew out of Denver around 11:45AM and landed in Dallas to meet my mom and the other ladies that were traveling with us.
Mom, Melinda, Cindy, LeMoyne, and Sue. Loved these girls! So very thankful they had me on their trip with them!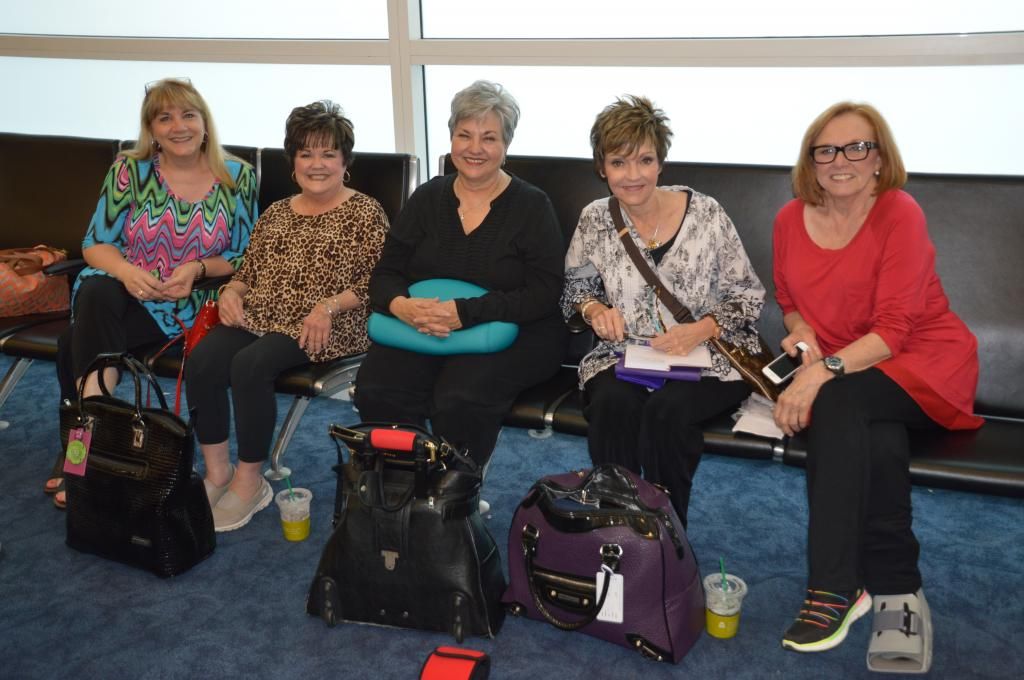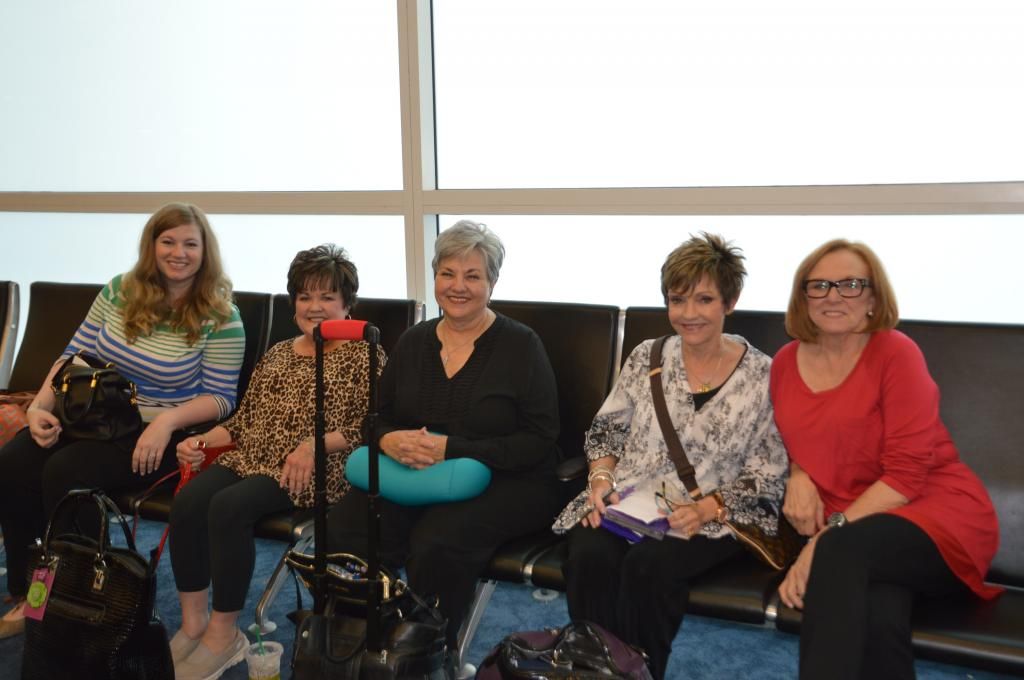 I learned right away that I was going to have so much fun with these ladies. They are hilarious! After getting Starbucks and a couple of snacks we were ready to go!
One thing I had been dreading was the flight. I do not do good on long flights. I get grumpy. Being tall and sitting behind a person who decides to lean their chair back is uncomfortable. Mom was nice and let me have the window seat. I don't think I have ever flown and not had the window seat. It's a must. I can only sleep laying down, so the window is atleast something I can lean against.
Our flight was supposed to be a little over 9 hours and we were to arrive in Paris the next day (8/17/14). We were delayed about an hour due to the transponder being down and mechanics on board trying to figure it out, so we sat on the plane an extra hour while they did that. Finally it was fixed and we were on our way! I brought books, a magazine, a puzzle book that I never even used, and a neck pillow.
I had mentally told myself several times that I was going to relax on the plane and get some sleep since we had a tour of Versailles that same day. I did not sleep for more than 10 minutes! I tried and tried and just could not get comfortable. I don't see how people do it. Mom didn't get much sleep either.
Instead of sleep, I had dinner and a movie. I also read quite a bit.
Plane food has improved since my last international flight. The ravioli was good and the brownie was even better. : ) I watched The Other Woman during our flight and really liked it. It's funny and worth watching for sure.
I was so excited about landing in France I didn't even feel very tired. Our bags were there when we got to baggage claim which never happens! After grabbing our things we waited outside for our shuttle to the hotel. European drivers are the worst. I had learned that from previous Europe trips so I wasn't too surprised, but they still kind of scare me. I don't want to die on vacation!
We got to our hotel around 1:30PM and had an appointment with a tour guide to visit Versailles at 2PM. By this point I was exhausted and worried about Garrett being worried about me since I had not been able to contact him. My dumb phone wasn't working!
The view from our hotel room was AMAZING! That is the Sacre Coeur, a beautiful basilica that we visit later.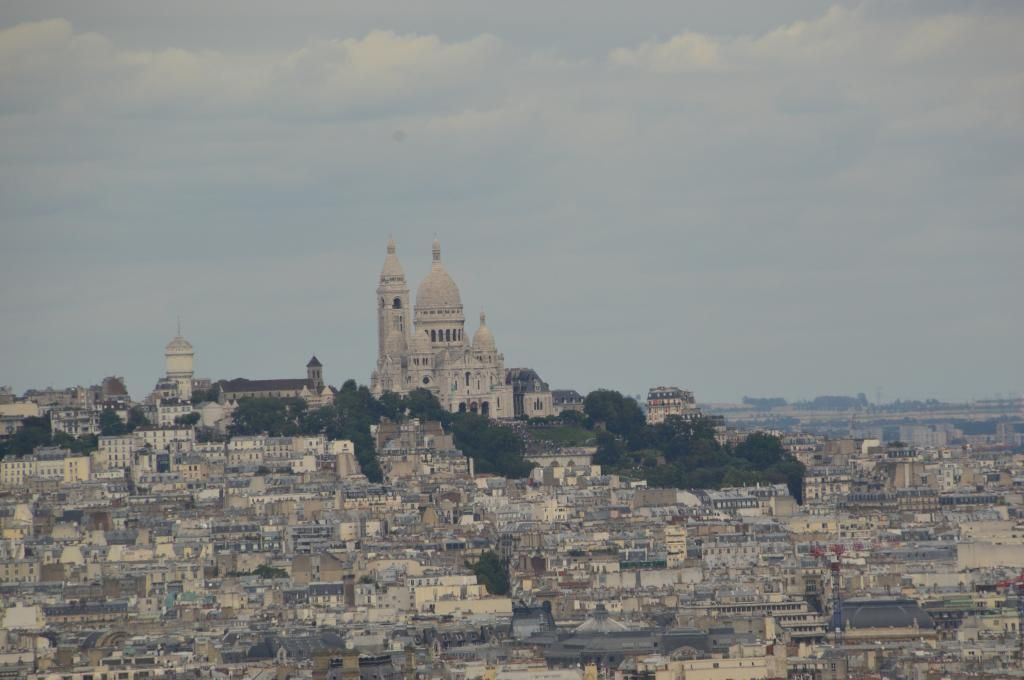 Our tour guide met us at 2 and we left to go to Versailles. I'll start with that in the next post since this one is getting long and it's almost time for me to leave for work. I promise the other posts won't be as boring as this one and will have actual pictures of France, not airplane food. It was the trip of a lifetime and I didn't want to leave anything out!