Hi y'all!
Whew, I feel like it has been awhile since I have been this excited about a blog post!

Last Sunday I left Denver and headed to Austin, TX to stay with my sister for several nights.
I literally had the time of my life.

Sunday, after I arrived, we talked at Alyssa's apartment for several hours, I met her boyfriend, and then we headed to the King of Mexican Fast Food = Taco Bueno. : ) Oh, I had been seriously craving some Bueno. I'm sad to report that while I was there I only had it one time. That's not enough. And on top of that I didn't even eat at Whataburger! Not that you care, but whatever.
We ended Sunday night with several episodes of The Big Bang Theory. It sure was nice.
Monday, our mom and dad arrived! How nice it was to be in a town that was within driving distance for my parents! We visited with them for a bit and mom had a couple of surprises for us from her recent trip to Amsterdam. I got my very first pair of real diamond earrings from Antwerp as well as some Belgian chocolates! Thanks again mom! : )
After visiting for awhile we headed to dinner at a Mexican food place that for the life of me I can't remember the name of. It was pretty good. Not Bueno good, but good. Mom and dad met my sisters boyfriend for the first time and that went well. I'm pretty sure he gets our approval ; ). After dinner we headed back to Alyssa's apartment and looked at some pictures my mom had from her trip and then mom and dad headed to their hotel.
Monday night was a loooong night. You see, the reason I went to Austin was because mom, Alyssa, and I had tickets to see Taylor Swift. I wasn't about to go to the concert empty handed, so we spent literally all of Monday night making our sign. I knew I wanted to make a sign that lit up because we were at the very top in the very last row and wouldn't be noticed otherwise. Alyssa and I went to 4 different Walgreens and were out until 4:30am buying the lights for our sign.
While we were out I decided we may as well drive by the Frank Erwin center to see if Taylor's trucks were there yet. THEY WERE and I got SO excited! We drove by 3 times looking and then I made her pull up to one of them and I asked the guy who was outside if it would be possible for us to meet Taylor anytime that day. I realize it was 4:30am and we probably seemed like crazy people, but you never know if you don't ask. So I asked. And basically he said no.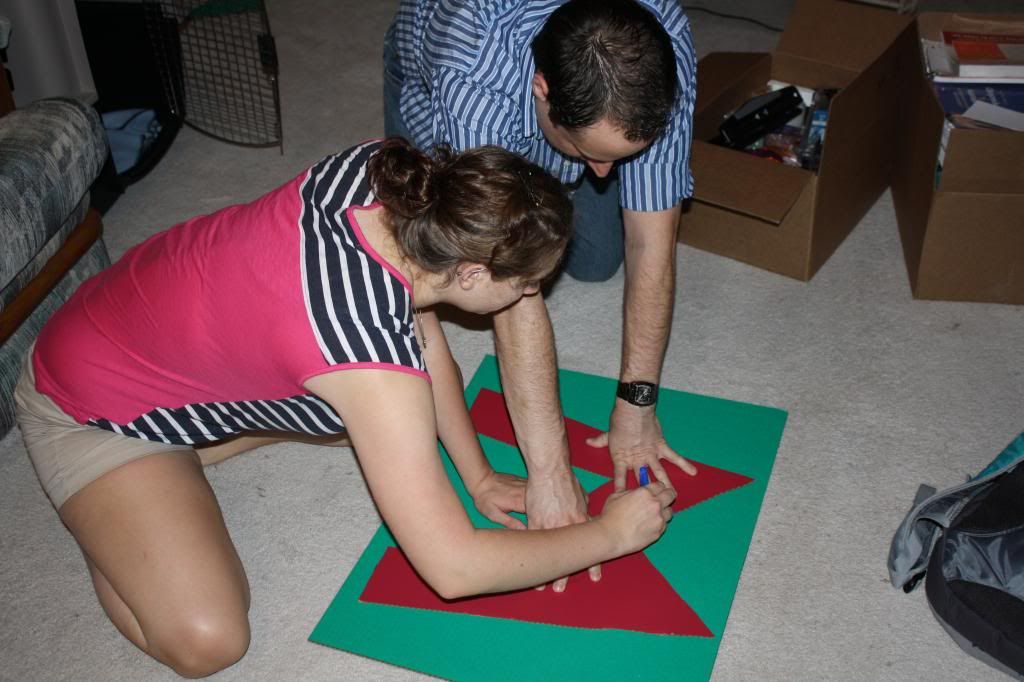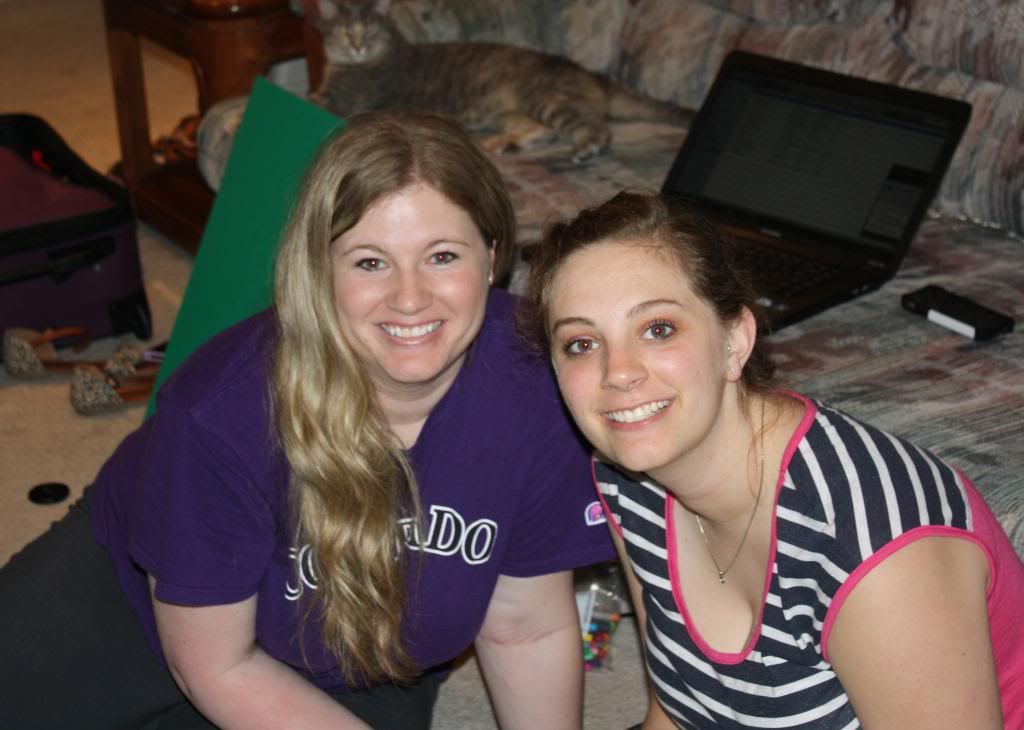 I snapped a picture of the Texas capitol building while we were out. It is SO pretty.
When we got back to Alyssa's apartment we worked on our sign until sunrise. I went to sleep around 7:30am and woke up at 11:30am to finish it and get ready to go to the concert.
I'm going to skip over Tuesday which was the day of the concert.
Y'all, I have SO much to say about Tuesday. I'm not sure I can even find the words to explain the amazingness that happened that day. I'm still in shock. You'll see tomorrow...
Anyways, hello Wednesday!
Wednesday I was lazy and I didn't feel good. I slept in while my family had lunch. Mom and dad headed back home that afternoon and Alyssa and I were lazy all evening. We went to Pluckers for dinner and it was so good. If you live in Austin and haven't gone, go! Unless you are trying to be healthy, then definitely don't go. We loaded up on deep fried deliciousness.

Fried pickle spears.
Wings with macaroni & cheese.
And...drum roll...fried Oreo's!
And, one more notable thing about Pluckers, they serve their sweet tea in Mason Jars!
Perfection.
After dinner we went to an outdoor bar called Moon Tower. Once again, if you live in the area, go! It was the best atmosphere. Picnic tables, camp fires, lights strung in the trees, perfect for a Texas summer night!
Alyssa's boyfriend was sweet and bought us drinks. We just talked, sipped our drinks, and listened to Texas country. It was perfect.
We didn't get home until late Wednesday night, I scarfed down the rest of my wings, which was a huge mistake, and went to bed.
Thursday I slept until the very last minute and then was dropped off at the airport.
We had so much fun, and Taylor on Tuesday was magical. I can't wait to tell you guys about it!

*Thank you Alyssa for having me, entertaining me, feeding me, and driving me all over town for poster lights! I'd say it was well worth it! ; ) I hope you had fun and I can't wait for our next adventure, although I doubt it will top this one!*