Hey y'all!
We finally made it back to Denver from our little Christmas trip. We spent 9 days at home in Sweetwater, Texas. It was so nice to spend all of that time with our families.
Some of Garrett's family lives in Kerrville, Texas, so we made the drive to see them the first weekend we were home. We only stayed one night, but in that one night we got to see several of Garrett's aunts, his grandma, and several of his cousins.
That night Garrett and I, his brother Yates, and his cousin (and our old roommate) Cody, hung out at Garrett's grandma's and played Cards Against Humanity for several hours. It's like Apples to Apples but with crazier/dirtier answers. We laughed until our tummy's were sore. Oh, and I won the game! : )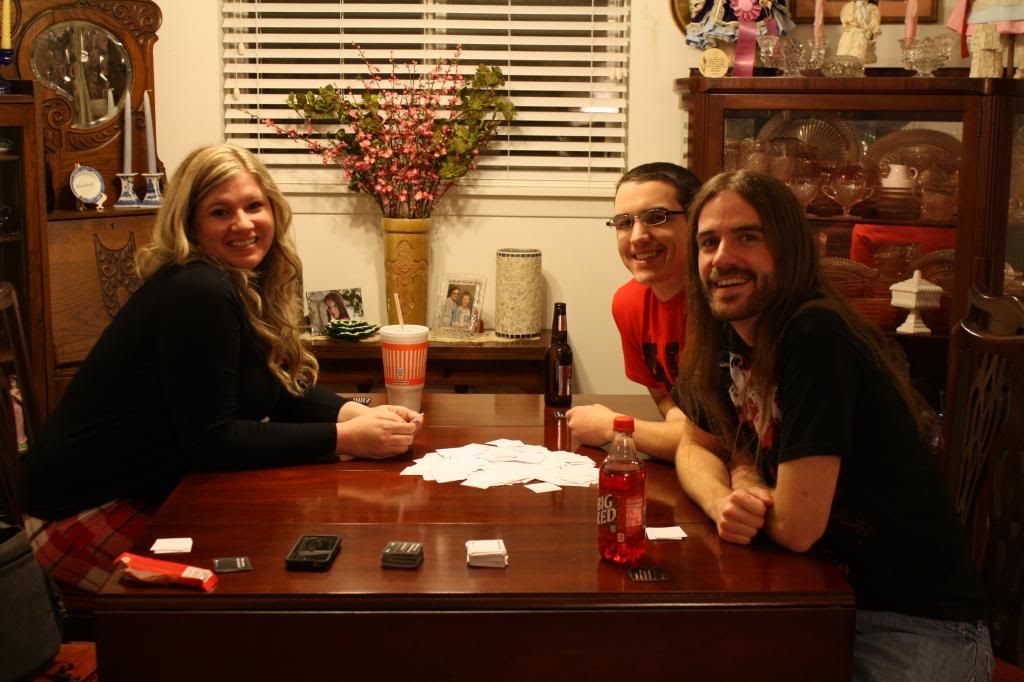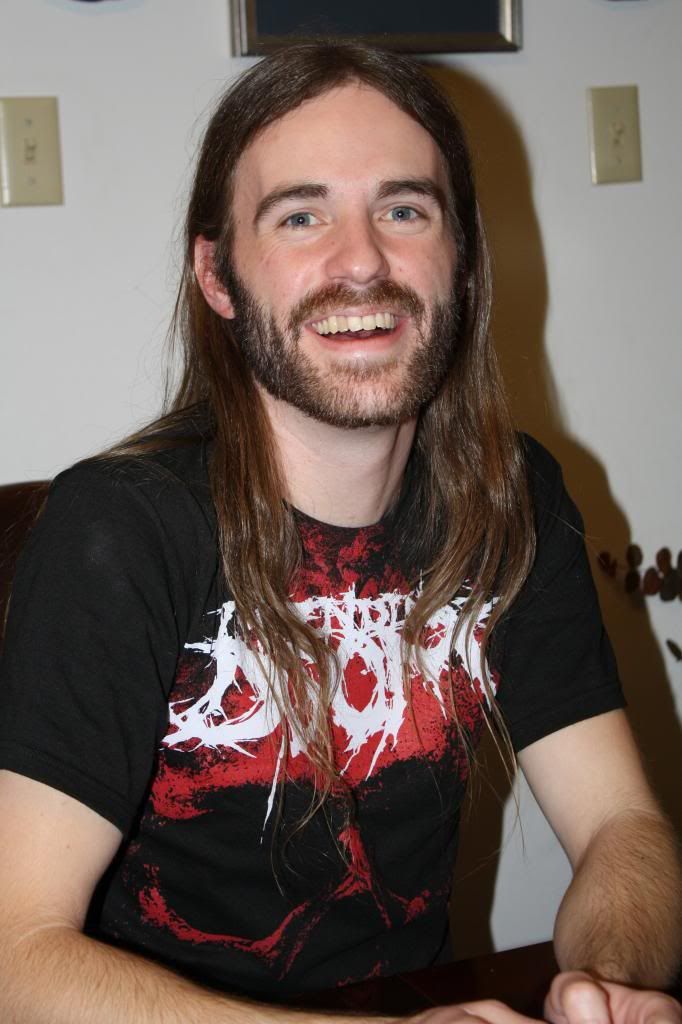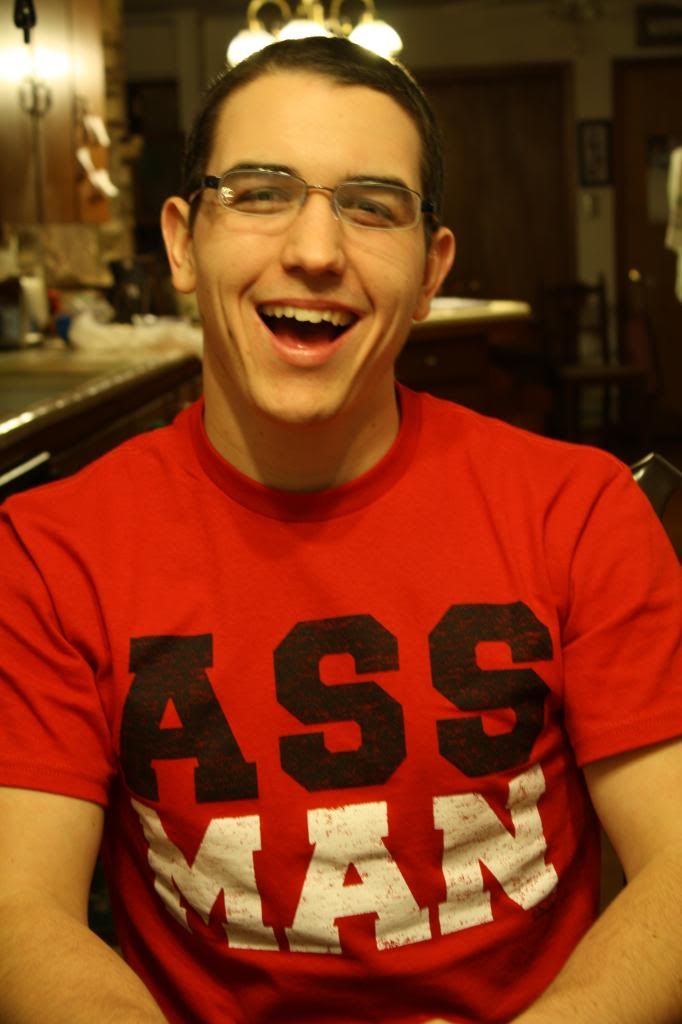 Yep. That's my brother in law. Wearing the Ass Man shirt.

We ate at Taco Casa for the first time ever. It was delicious! May even give Taco Bueno a run for it's money, and that's saying something coming from me!
We can't go to Texas and not eat at Whataburger either.
Colorado is silly and doesn't have Whataburger, Taco Bueno, or Taco Casa. So, naturally, we stock up while we are home.
So that was the first part of our trip! I'll write more about the rest later. I can't wait to catch up on yall's blogs, I have missed you guys!
Be sure to enter in this HUGE giveaway I am participating in over
here
. There are only 4 hours left but you can win gift cards, a beauty set, ad space, all kinds of stuff! All prizes go to one winner!