If you have been reading my blog for anytime at all, you probably know that I have been wanting to do an outfit post, but I always chicken out.Well, I decided today that I was going to post the pictures that G and I took this last weekend and stop worrying about it. If you want to do something, might as well atleast try it, right?
I got this outfit inspiration from
Brittany
a little over a week ago. I owned an almost identical sweater as the one in her post and while I didn't have cobalt skinnies, I did have plum ones. So, Brit, thanks for the help! : )
G took a ton of photos, and after I went through a deleting rampage I had only 5 left.
So, here ya go...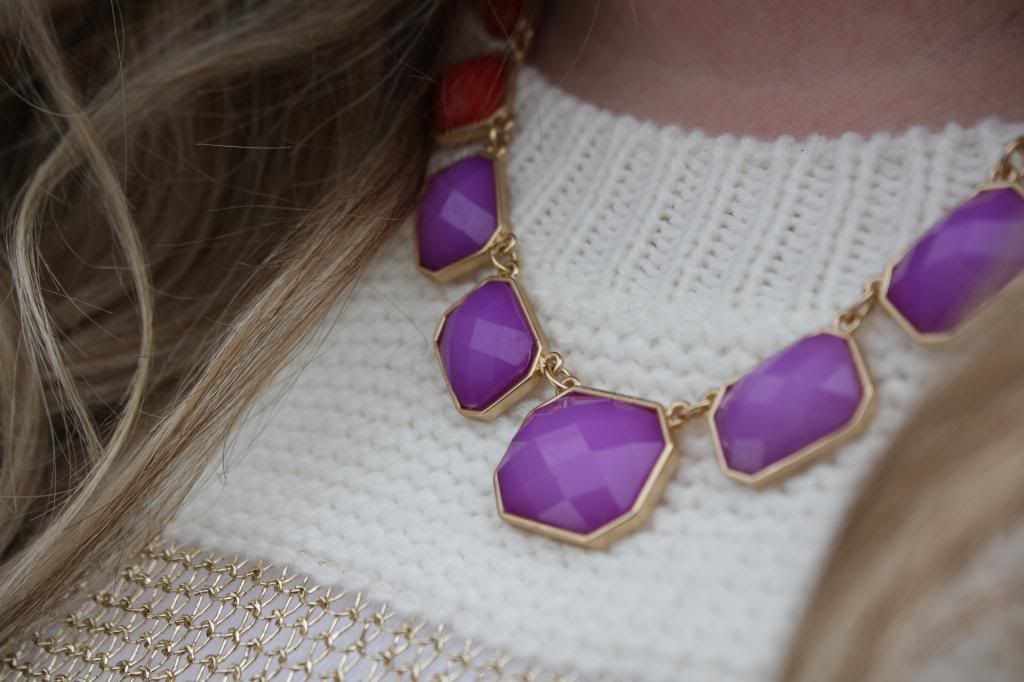 : )
Sweater: Forever 21 | Skinnies:
Kohls
| Necklace: Loft | Bracelets: Forever 21/Gifted | Boots: Nordstrom Rack |
Phew! I feel brave! : )
Ps. Thanks babe for taking these pictures and being patient! Eye wuv ewe!