Hey y'all!
Today I want to play fashion magazine and rank Taylor Swift's best 5 looks ever. If you know me, or have kept up with my blog, you probably aren't too surprised I chose her! It was hard, as her style has changed so much over the past couple of years, but I think I have it narrowed down to my personal favorites. Most, if not all, are from 2012-2013!
So, drum roll....


Number 5:
This was pre super-straight hair and bangs and before her days of wearing pretty much only red lipstick. Regardless, this dress looks great on her. Conservative, yet sexy, with the slit and color choice!


Number 4...
I love the vintage look of this one. I also love the fact that she is showing off her legs while keeping her chest and arms covered. Great way to show off your legs without showing off too much. Her makeup goes perfectly with this dress too, a light lip and smoky eyes. Perfect!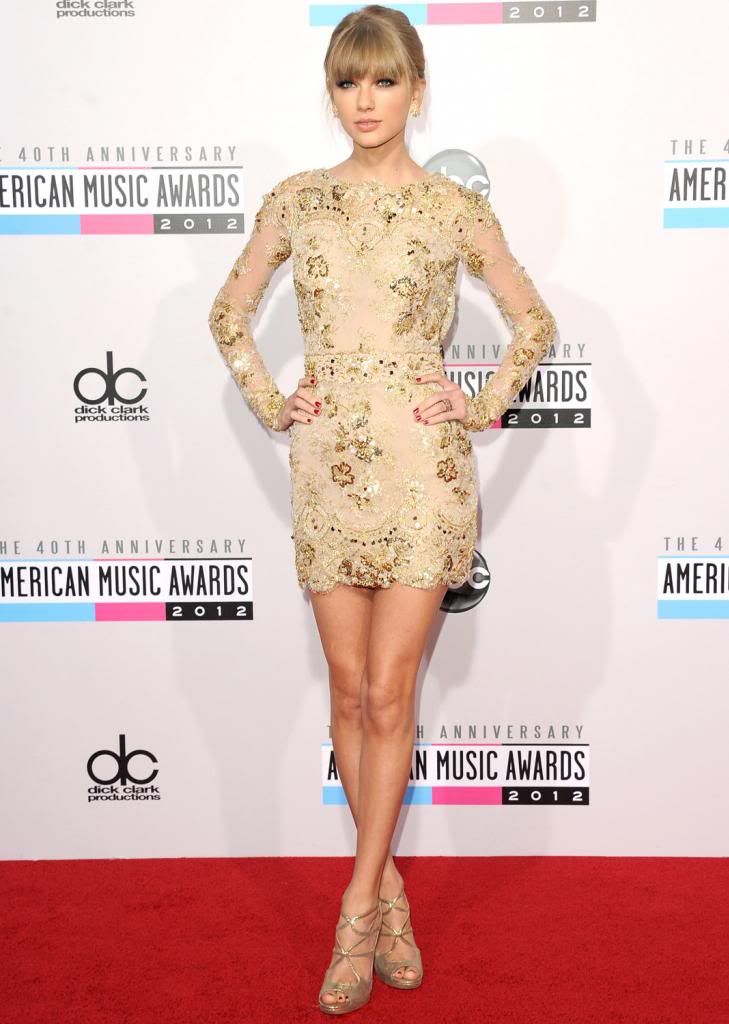 Number 3...
Loving the long sleeves mixed with the short skirt and deep neckline. She looks grown up! Wavy hair and light makeup keep the look not too fancy.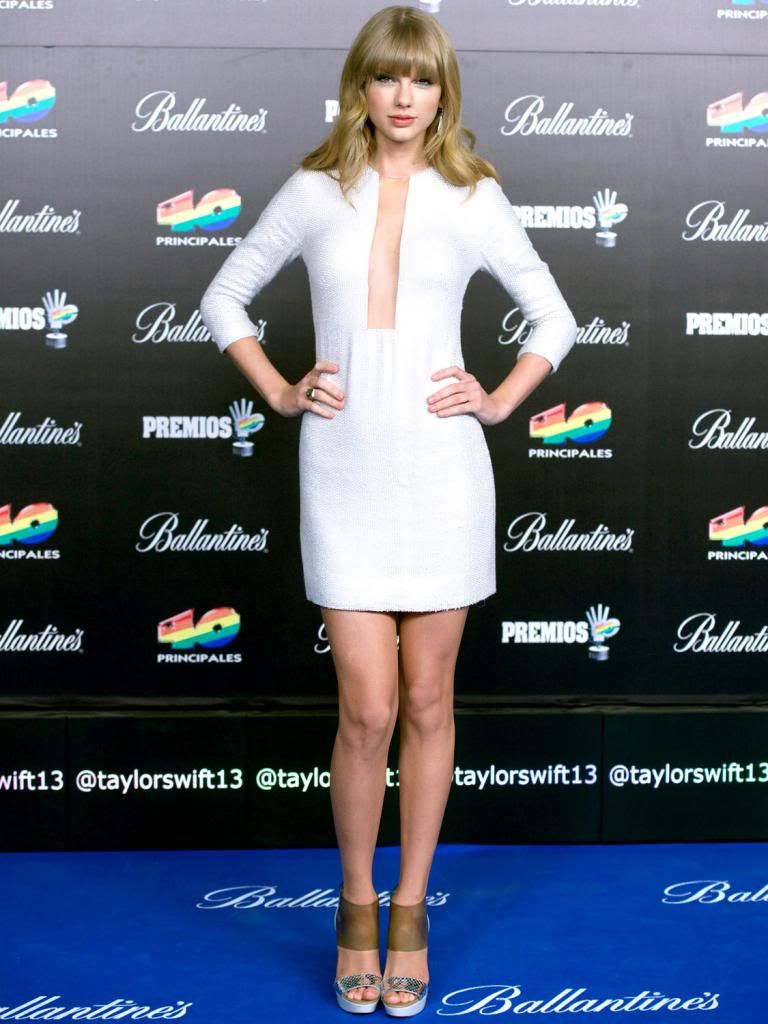 Number 2...
I LOVE this dress! The lace, the red, the fit...everything! It looks so romantic! She looks so beautiful in it. Straight, uncomplicated hair and smoky eyes are perfect for this!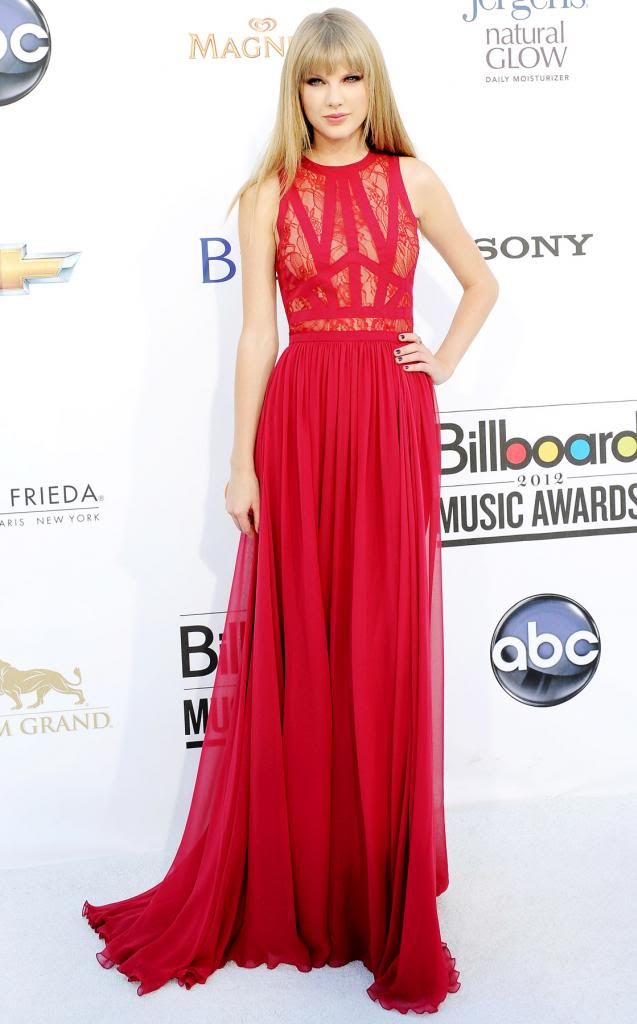 Number 1...
I'm not sure what it is about her in this dress, but I love it. She looks sexy, classy, and grown up. I love the white, the deep neckline paired with the long cut of the dress and the fact that she has her hair pulled back to show off the neckline. Everyone is calling this her "revenge dress" for Harry Styles, I agree. Girlfriend looks hot!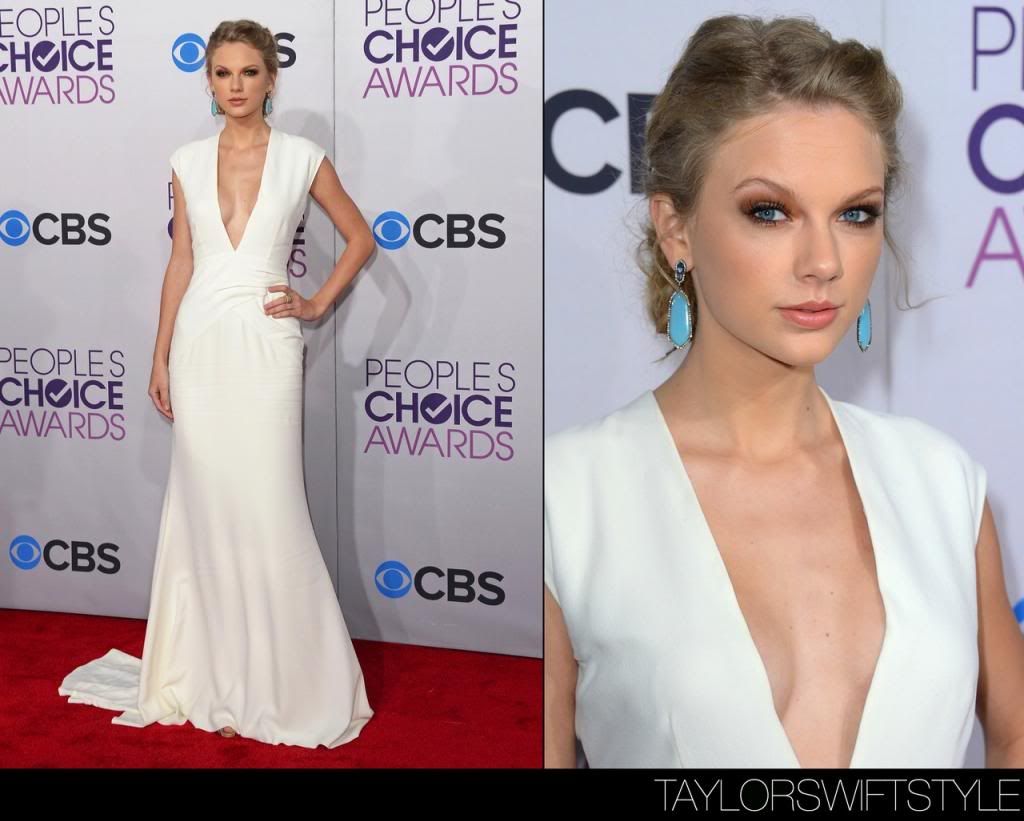 Images via Google Images.

Those are my personal favorites of her outfits, what do you think?
Who's style would you love to steal?
Happy Wednesday y'all!