Ok, I have finally made it to my last Christmas recap post. Thank you for hanging in there with me 15 whole days after Christmas!
After having a quick lunch out at Garrett's house and saying goodbye to Mama C, we spent Christmas day with my family. We dug through our stockings, and opened our presents.
Present opening at my house isn't as organized as it is out at the Cypert's, half the time I was telling my dad to sit down and actually open his gifts. Nonetheless, it is still fun and we had a great time!
Just woke up. I still get so excited to go through my stocking on Christmas morning!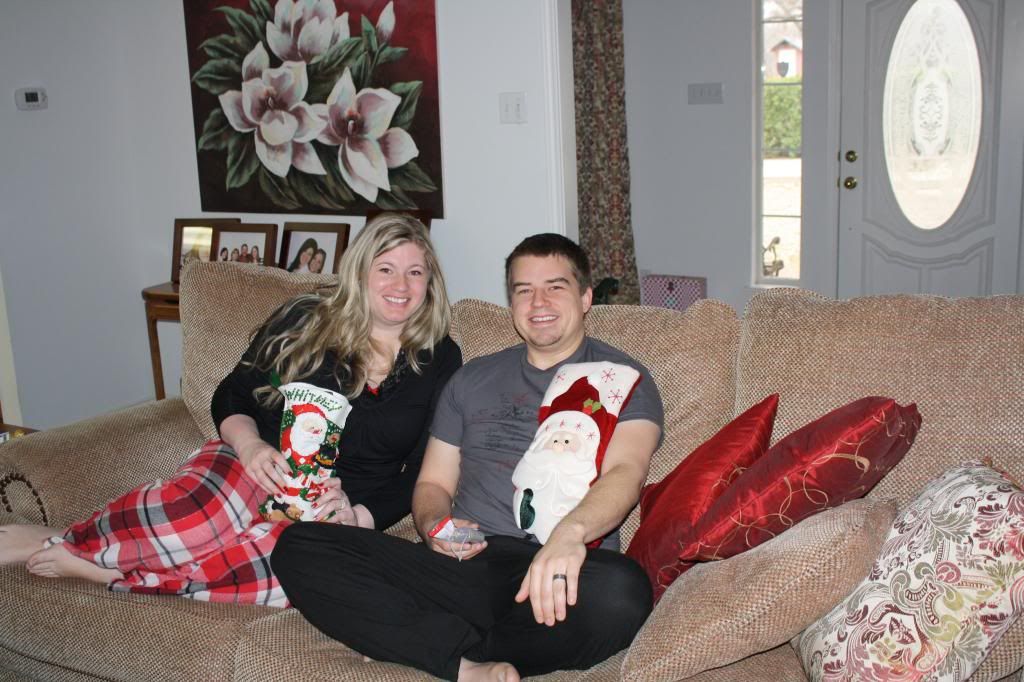 My husband is SO adorable!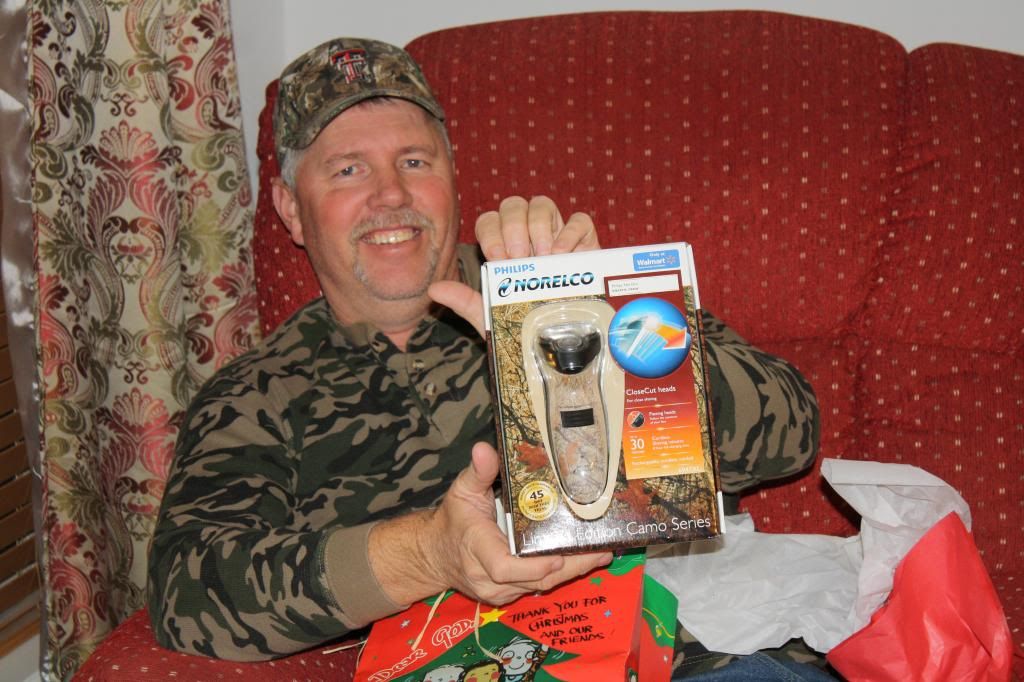 Notice the difference in happiness in Garrett's face in the above picture.
Beer Kit = cheesy, very happy smile. The Walking Dead board game = this is cool but, when can I start making beer?
We had a great time with my family and at home in general.
We stayed in Texas a couple more days and then headed back to Denver.
Hope you guys are having a happy hump day!