I had puppy fever before we went to Texas to spend Christmas with our families.
I have had it for awhile now. Living in Denver, we see everyone with their dogs all. The. Time.
I go to the park to walk sometimes and to see everyone's dogs. I've also been known to make Garrett go to Petsmart with me just to see the dogs that people bring in with them.
That's how bad it is.
Going home made it worse. Now I have puppy fever big time.
My parent's got a puppy a couple months ago. His name is Max and he is a German Shorthaired Pointer. He's adorable, and has puppy breath, and is too hyper for his own good, and is all other things puppy.
Garrett and I got him a Christmas present. This year was his first Christmas. He got a stuffed ducky and puppy shampoo. He loved his duck!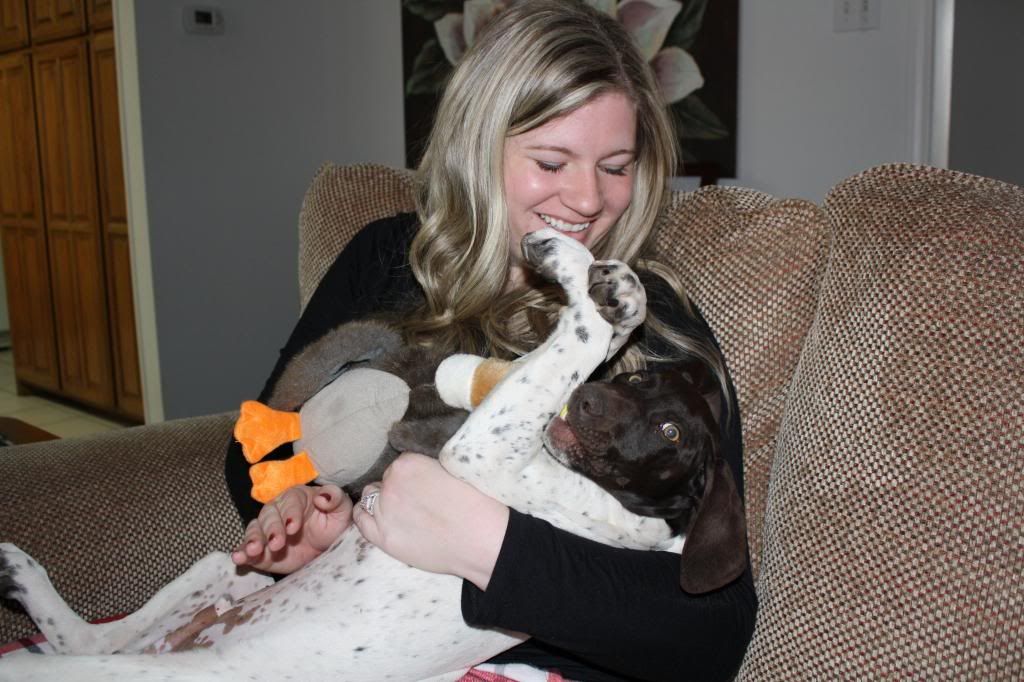 Get ready for your heart to melt...
Bath time!
Now do you understand why I have such a severe case of puppy fever?
I even have the kind picked out that I want.
Now if I can just talk Garrett into it...
And if we can get a house with a yard...