Hi! : )
Have you ever had the Cookie Monster from Cheddars? Or the skillet cookie from Chili's?
If you are like me, any time you go to either of those restaurants you save room for those! Even if it means you basically take home your whole meal just to have room for that delicious cookie!
I found a recipe via Pinterest (of course!) and it tastes almost exactly like the deep dish/skillet cookies from the restaurants! It's really easy to make and cheap, which is also good. Throw some ice cream on top and you have a happy tummy!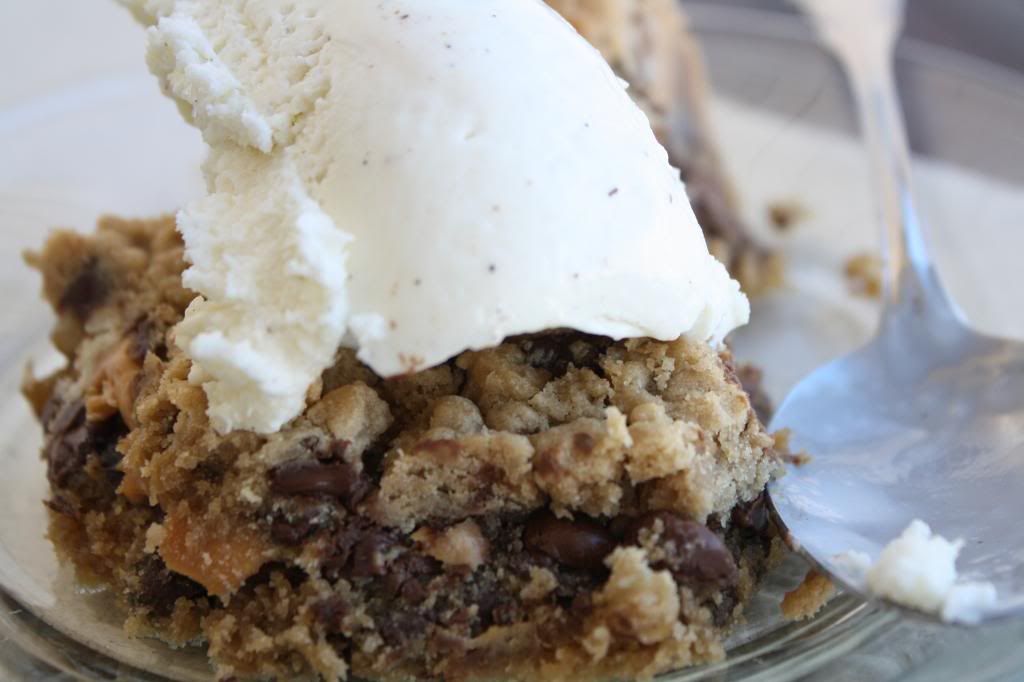 What you need:
1 Large Roll of Refrigerated Chocolate Chip Cookie Dough
Chocolate Chips (We used milk chocolate, the original recipe called for semi-sweet)
Peanut Butter Chips (Or any kind you want to use! White chocolate, etc.)
Chopped Walnuts (Optional)
1 Tbsp Butter
What to do:
Preheat oven to 350.
1. In a 9 inch baking dish, press half of the cookie dough into the bottom.
2. Sprinkle your "toppings" (chocolate chips, walnuts, etc) onto the top of the cookie dough. You can add as much or as little as you like, the more chocolate chips you use, the more gooey the cookie will be! We used enough of the chocolate/peanut butter chips to completely cover the cookie dough in one layer.
3. Cut the 1Tbsp of butter into 4 pieces and lay them on top of the chocolate chips. The butter helps keep it moist, gooey, and gives it a buttery goodness!
4. Crumble the remaining cookie dough on top.
5. Bake at 350 for about 25 minutes. The top will be golden brown.
Top with vanilla ice cream if you want, or eat it without!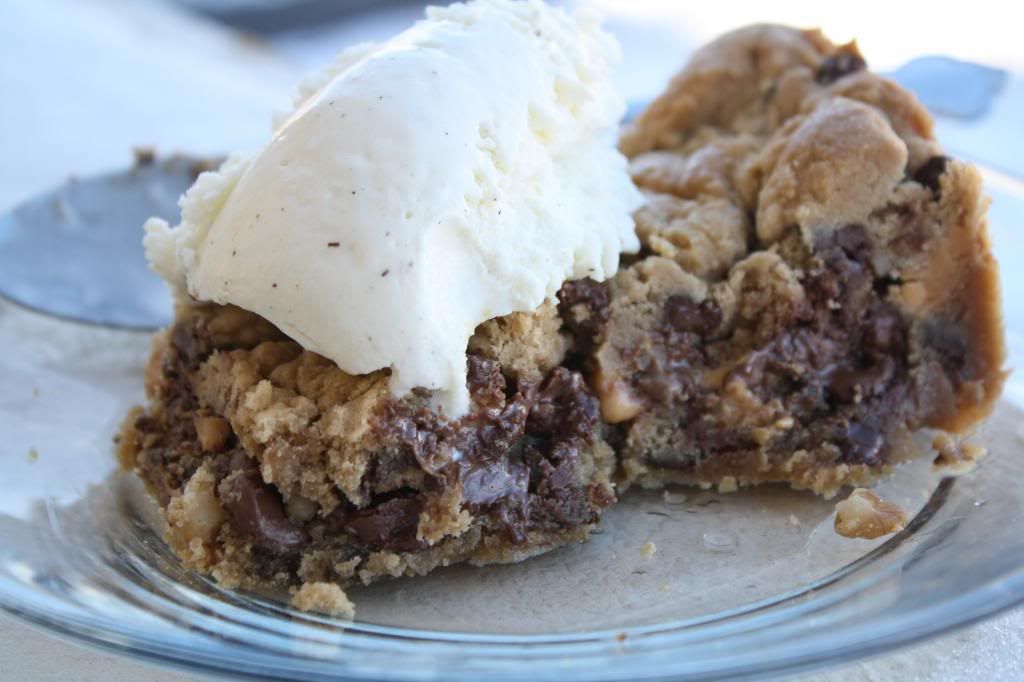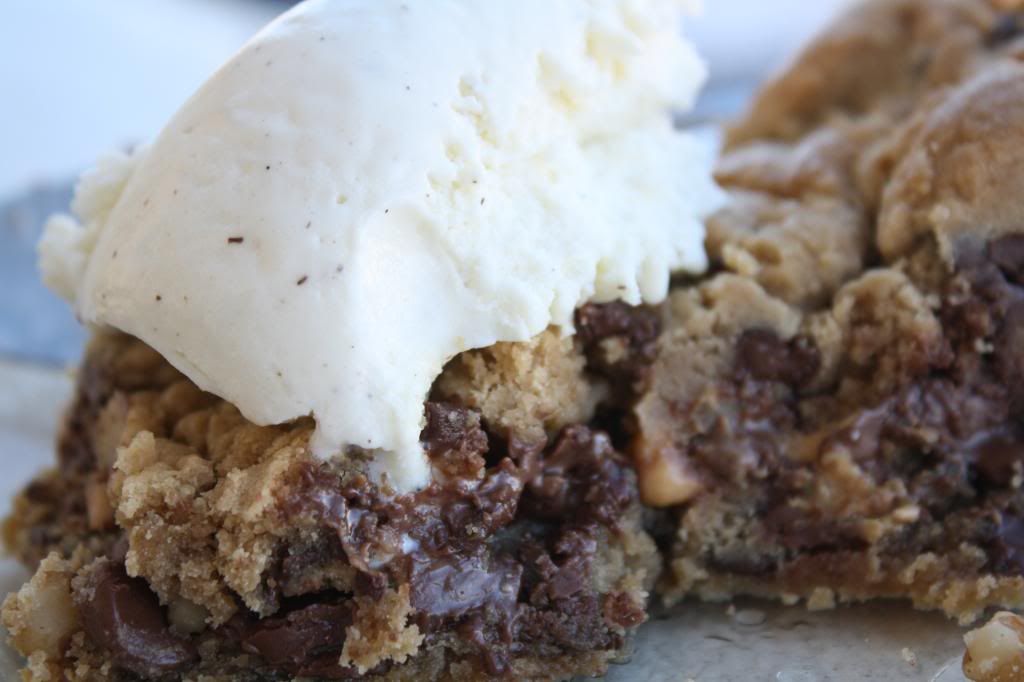 We changed up a couple of things from the
original recipe
, like adding peanut butter chips, and were really happy with the results. This dessert is fun because you can be creative and add whatever you like!