I love opening gifts with them!
Everyone sits down, goes one at a time, and gets to see what everyone else got. This is perfect for my weird obsession over opening gifts one at a time and really savoring it.
We all wore our Santa hat's and listened to Christmas music. It was fun and perfect!
I took a ton of pictures, I know you are surprised, so here's some of us getting busy unwrapping our gifts!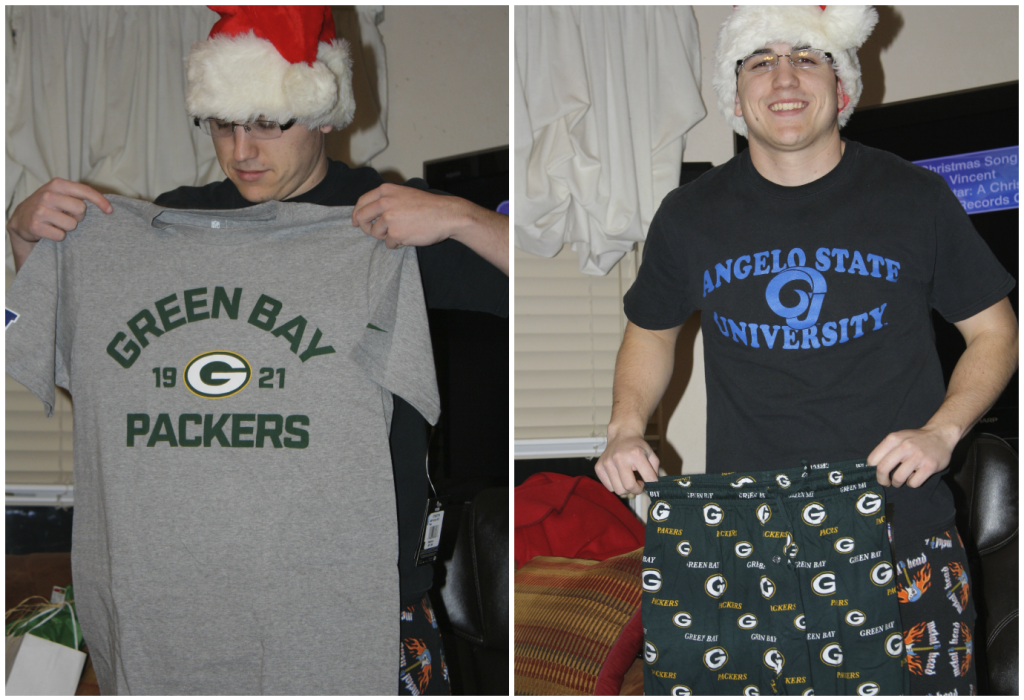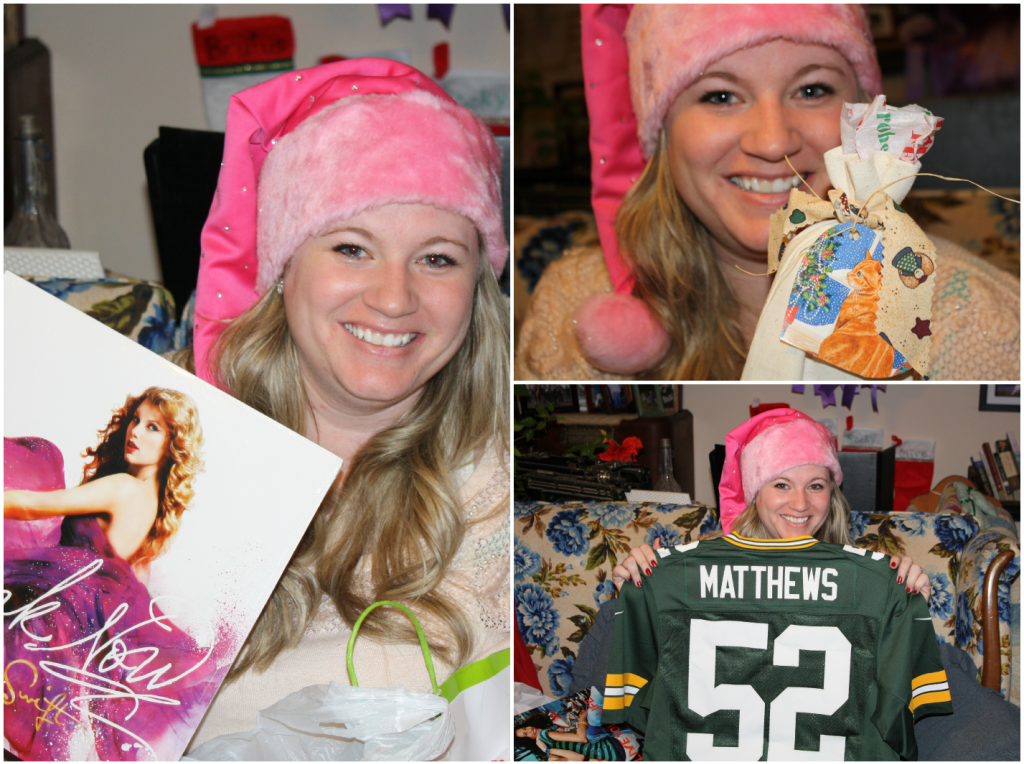 Isn't Garrett's grandma the cutest?
I wish I could relive this day and Christmas over again. As glad as we were to be home, we miss having our families around, eating delicious food, and talking and laughing at each other.
If only Denver were closer to Sweetwater!