First of all,
thank you
guys SO much for the kind comments you left on
this
post.
I can't tell you how thankful we are to have blogging friends that are so nice and actually seem to care about what we are going through. I felt nervous about posting about something not necessarily positive and about posting such a long post without any pictures, but guess what? That post got the most comments I have had in awhile, and they were all such sweet words. I had Garrett sit down and read them all because I knew they would help him feel better too. So, again, thank you!
Now for some good news! : )
Guess what?
Garrett was hired this week onto the company he really wanted to work for!! He started Wednesday morning and has been in training all week. So far so good.
After all of that wishing, and hoping, and praying, and getting let down, and frustrations, and about 1 million other emotions, what we wanted finally happened. We were relieved to say the least!
Garrett bought a bottle of wine when he was still in school on a trip to California, and said he was going to save it for the day he was hired somewhere. He finally got to open it!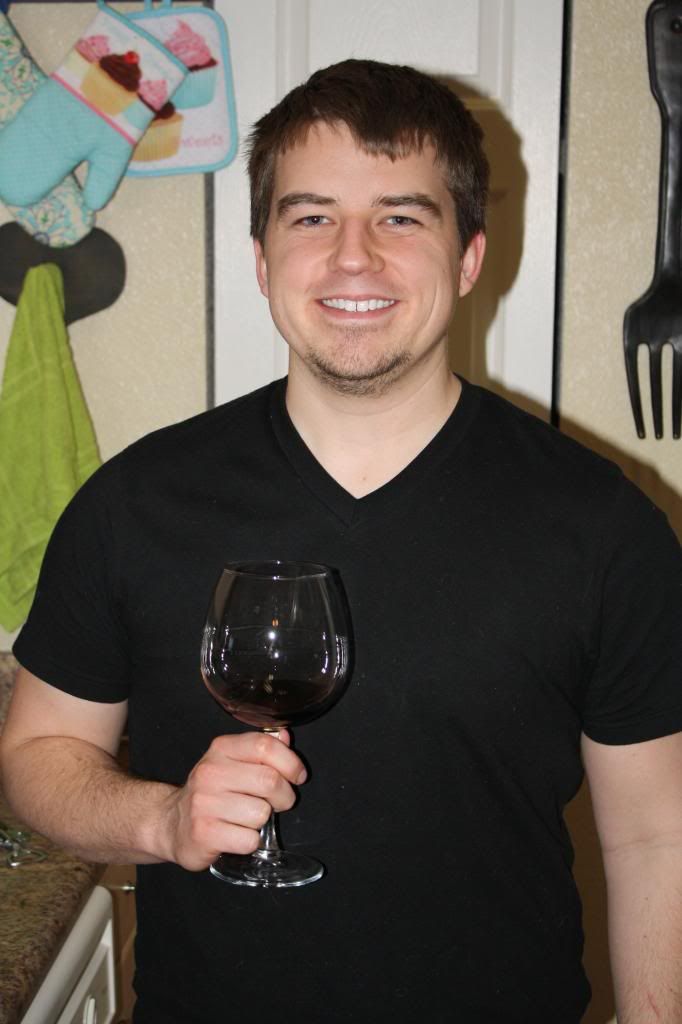 I know. This post is a little cheesy. But, so am I.
Babe- I am SO proud of you for working hard to get this job. You went with your heart when I was telling you to do the opposite and it paid off. For once, you were right. Haha ok, you have been right more than once. Either way, I am proud of you and I love you and I am thankful that you support me and your two furry sons. : )
We love you so much!